Bigger event? A company meeting?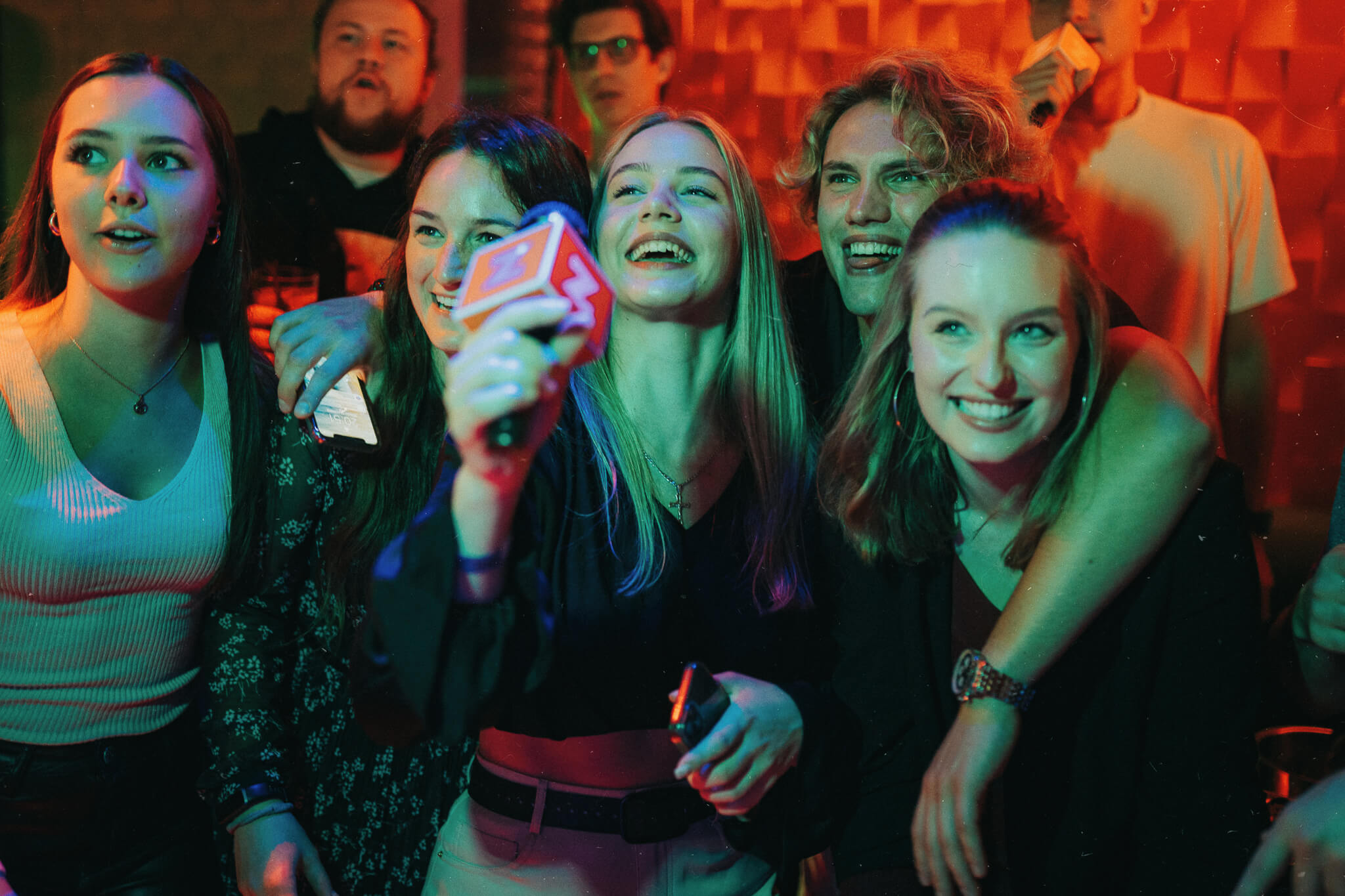 Are you planning to organise a corporate meeting with us?
Are you interested in team-building activities? Would you like to integrate your employees together in the Zagrywki, but you don't know how to put together an outing scenario for a larger group and you don't know how to book seating for the group? Don't worry, we will explain everything to you!
Below you'll find brief instructions on how to book through our website and you'll also find a sample scenario that you can be inspired by when planning the perfect evening for your group
Our booking offer consists of two parts:
seating booking and activity booking
Reservation of seats
If you want your group to be guaranteed to be seated in the same space, you can book the lodge or table of your choice – the amount of the booking varies depending on the space chosen, and the cost of the booking, less a 10% service, is available for use in the form of a pre-paid card at the bar for food/drinks or tokens.
Booking duration: 1h 50 min
Extended booking (1h 50 min): if availability allows, then the cost of the booking increases
Don't worry if all the tables and boxes are already taken, there are tables available in the pub which can be taken as soon as they become available 🙂
Book now
Rezerwacja aktywności
Pre-booking is required for activities available at the Playgrounds (there may be no more places available on the day of the event).
Activities requiring booking:
In addition to activities that require reservations, you will find token-based activities at our venue, these do not require a reservation in advance. You can buy tokens from the host, at the bar or in the vending machine. The cost of one token is 5 PLN, which is enough for 1 game.
Activities for tokens:
Flippers
Fooseball
Skeeball
Pong
Book now
Bar offer
Take a look at our current menu, which you will find on our website. The menu has been created in such a way that it should comfortably meet the needs of larger groups.
Let us know in advance what we should prepare for your guests as part of your booking.
A special occasion? Something sweet? We also have the option of ordering a cake/cake from us.
Check out our menu
Example scenario
From experience, a standard booking takes up to 4 hours.
Przykładowy scenariusz A
Loża na początku
– Rezerwacja loży/stolika – 1 h 50 minut
– Przerwa
– Crazy Golf – ok. 1 h 10 minut
– Przerwa
– Beer Pong – 45 minut
Przykładowy scenariusz B
Loża na końcu
– Crazy Golf – ok. 1 h 10 minut
– Przerwa
– Table Shuffleboard – 1 h
– Przerwa
– Rezerwacja loży/stolika – 1 h 50 minut
Przykładowy scenariusz C
Bez rezerwacji loży
– Table Shuffleboard – 1 h
– Crazy Golf – ok. 1 h 10 minut
– Beer Pong – 45 minut
– Karaoke – 1 h
Podpowiedź
When creating your activity schedule, you won't always manage to keep equal breaks between them, but don't worry! You can take a longer break and use this time to play token games or fill up on alcohol at our bar. You can also move seamlessly from one game to the next without taking a break.